NOTE SOME COUPONS CAN BE REGIONAL
BE SURE TO BUY THE LARGEST CITY NEAR YOU
SUNDAY PAPER FOR THE MOST & BEST COUPONS
LOOKING FOR A PRINTABLE COUPON??
SEARCH THE DATABASE
Red Plum #1 10/4
Abreva
$1/1 conceal product 6 or 12ct (1/4/16)
Abreva
$2/1 product 2g pump or tube (1/4/16)
Biotene
$1.50/1 product (11/4)
Dial
$1/1 kids or baby body+hair wash or foaming hand soap (10/24)
Dial/Tone
$1/2 dial, dial for men or tone 3pk+ bar soap or dial complete foaming hand soap, 8oz & refill hand soap excludes gel pumps (10/24)
Dial/Tone
$1/2 dial, dial for men or tone body wash ets or dial, dial for men or tone 6pk+ bar soap or dial acne control body wash, bar soap, face wash or face scrub (10/24)
Dry Idea
$2/2 antiperspirant deodorant products (11/4)
Ester-C
$2/1 gummies or immune charge item (11/13)
Ester-C
$3/1 tablets (11/13)
Garnier
$1/1 shampoo, conditioner or treatment excludes trial, 1.7oz, 2oz and 3oz (10/31)
Garnier
$1/1 style product excludes trial, 1.7oz, 2oz and 3oz (10/31)
Garnier
$2/1 moisturizer (10/31)
Hefty
$.50/1 cups package (12/31)
L'Oreal
$2/1 excellence age perfect haircolor product excludes excellence creme (10/31)
Mars
$2/3 halloween bags 8.67oz+ dnd (10/31)
MicroTouch
$2/1 tough blade razor with cartridges (11/8)
Nature's Bounty
$1/1 vitamin or supplement (12/4)
Nature's Bounty
$2/1 optimal solutions product (12/4)
Old Spice
$2/2 hair, shampoo or 2in1 products ets (10/18)
Osteo Bi-Flex
$3/1 28-60ct (11/2)
Osteo Bi-Flex
$5/1 70ct+ (11/2)
Persil ProClean
$1/1 laundry detergent product (11/1)
Persil ProClean
$2/1 power-liquid 75oz+, power-pearls 2lbs 12oz+ or power caps 40ct+ (11/1)
Polident
$2/1 denture cleanser tablets 120ct (11/4)
Purex
$3/2 liquid, ultrapacks or powershot detergents 54ct, 90oz+ (10/11)
Renuzit
B4G2 free adjustables air fresheners 7oz+ up to $2.60 dnd (10/18)
Right Guard
$2/2 antiperspirant deodorant products excludes sport (11/4)
Skittles/Starburst/Juicy Fruit
$1/2 fun size bags 7.5oz+ dnd (10/31)
Soft Scrub
$.50/1 4-in-1 toilet care product (10/25)
Soft Scrub
$1/1 product 20oz+ (10/25)
Star Wars/Disney/Marvel
$1/1 vitamins (11/15)
Sundown Naturals
$1/1 vitamin or supplement (12/3)
Sundown Naturals
$3/2 gummies (12/3)
Super Poligrip
Free .75oz product up to $2.60 (11/4)
Red Plum #2 10/4
Brach's
$1/2 candy corn 8oz+ bags (10/31)
Caltrate
$4/1 calcium & vitamin d3 product (10/18)
Centrum
$2/1 vitamints multivitamin 60ct+ (10/31)
Centrum
$4/1 multivitamin excludes vitamints (10/12)
Cortizone 10
$1/1 product excludes items 1oz+(?) (10/31)
Fiora
$.55/1 12 roll bath tissue or 6 roll paper towels or larger (11/21)
Fiora
$.55/2 facial tissue (11/21)
Gold Bond
$1/1 anti-itch product (11/28)
Gold Bond
$1/1 lotion or cream 2.4-8/1oz (10/31)
Gold Bond
$2/1 eczema relief, diabetics' dry skin relief, strength & resilience excludes 4oz, dark spot minimizing, rough & bumpy skin 13oz+ excludes hand creams (10/31)
Herbal Essences
$1/2 shampoo, conditioner or styling product ets (10/31)
Hillshire Farm
$.75/2 products excluding smoked dinner sausage dnd (11/15)
Hillshire Farm
$.75/2 smoked dinner sausage products dnd (11/15)
Konsyl
$2/1 orange extra strength 405g & balance 450g (6/30/16)
Nexium 24HR
$1/1 product (1/4/16)
Nexium 24HR
$5/1 28 or 42ct product (10/18)
Pond's
$1/1 product ets (11/1)
Purina Beggin'
Buy 1 6oz+ package, get 1 7oz or smaller package free up to $3.75 (12/4)
Purina Busy/Alpo
$2/2 dog snacks packages (12/4)
Supreme Source
$5/1 dog food 6lb+ (1/31/16)
Smart Source #1 10/4
Aveeno
$1/1 product excludes cleansing bars, moisturizing bars, trial sizes and 2.5oz body lotion sizes (11/29)
Bausch+Lomb
$2/1 peroxiclear 12oz+ (12/4)
Bausch+Lomb
$4/1 peroxiclear twin pack (12/4)
Bausch+Lomb
$4/1 preservision (11/30)
Benadryl
$1/1 adult or children's product 24ct+ (11/29)
BIC
$2/1 disposable razor pack ets (11/1)
Campbell's
$1/1 organic or slow kettle style soup (11/28)
Clean & Clear
$1/1 product ets (11/29)
Halls
$1/2 drops single bags 17ct+ (11/14)
Listerine
$1/1 healthy white rinse 16oz+ (11/29)
Listerine
$1/1 regular, ultraclean, zero, total care, fluoride defense or naturals 1l+ (11/29)
Lubriderm
$1.50/1 product 13oz+ (11/29)
Motrin
$1/1 infants' or children;s product ets (11/29)
Motrin/Bengay
$1/1 motrin ib or pm or bengay product ets (11/29)
Motrin/Bengay
$3/2 motrin ib or pm or bengay products ets (11/29)
Neosporin/Band-Aid/Benadryl
$2/3 neosporin, neosporin eczema essentials, band-aid bandages, band-aid first aid products or benadryl topical excludes trial, first aid kits band-aid 10ct and first aid to go kits must buy 2 products (11/29)
Pace
$.60/2 salsa, picante sauce, dip or taco cooking sauce 15oz+ (11/28)
Purina
$4/1 32lb+ dog or puppy chow (11/29)
Purina/Target
Free $5 target giftcard with purchase of 4 items; dry/wet dog/cat food, cat treats and cat litter excludes dog treats and items $4.89 or less (10/31)
Seapak
$.55/1 product 8oz+ (12/31)
Sudafed
$1/1 regular, pe or children's (11/29)
TruMoo
$.55/1 gallon or two half gallon flavored milk (11/30)
Tylenol
$1/1 8hr arthritis pain or pm product ets (11/29)
Tylenol
$1/1 extra strength, regular strength, children's, infants', cold, sinus or simply sleep ets (11/29)
Tylenol
$2.50/2 products ets (11/29)
Ultimate Flora
$3/1 probiotic fizzy drink mix (11/30)
Ultimate Flora
$5/1 probiotic gummies (11/30)
V8
$.50/1 100% juice vegetable juice 46oz bottle or 6pk (11/28)
V8
$.50/1 v-fusion 46oz bottle or 6pk (11/28)
V8
$1/1 veggie blends 46oz bottle (11/28)
Zyrtec
$5/1 product 24ct+ (11/29)
Smart Source #2 10/4
Canine Carry Outs
$1/4 dog snacks (11/30)
Chicken of the Sea
$1/2 skinless boneless salmon products 5oz or smaller dnd (11/7)
Claritin
$2/1 children's 4oz+ or reditabs 10ct (10/31)
Claritin
$4/1 8oz or 30ct+ (10/31)
Claritin
$5/1 children's syrup 8oz or chewables 30ct+ (10/11)
Claritin D
$4/1 15ct+ (10/31)
Claritin D
$4/1 15ct+ (11/1-11/30)
Colgate
$.50/1 toothpaste 3oz+ (10/17)
Colgate
$1/1 360 or slim soft manual toothbrush excluding plus, triple action, extra clean or classic clean (10/24)
Colgate
$2/1 mouthwash or mouth rinse 480ml+ (10/31)
Colgate
$2/1 total daily repair, optic white express white or enamel health toothpaste 3oz+ (10/17)
Complete/Blink
$3/1 12oz complete solution, blink contacts eye drops or blink-n-clean lens drops (11/9)
Ensure
$2/2 multipacks (11/29)
Ensure
$4/1 active high protein or light multipack (10/18)
Florastor
$4/1 20ct blister pack or kids 20ct sachet (10/18)
Florastor
$6/1 50ct (10/18)
FreeStyle
$2/1 precision neo meter (11/14)
Green Mountain Coffee
$1.50/1 bagged coffe (11/18)
Green Mountain Coffee
$1/1 10, 12, 16 or 18ct box regular or organic k-cup pods (11/18)
King Arthur
$1/1 5lb flour bag dnd (10/31)
King Arthur
$1/1 gluten free multi-purpose flour dnd (10/31)
Lysol
$.50/1 disinfectant spray 12.5oz+ (11/1)
Lysol
$.50/2 disinfecting wipes 35ct+ (11/1)
Lysol
$.50/2 toilet bowl cleaners (11/1)
Lysol
$1/1 no-touch hand soap system starter kit (11/1)
Marie Callender's
$.75/3 single-serve frozen meals 10-19oz (12/6)
Marie Callender's
$1/1 frozen multi-serve meal or family size chicken pot pie 24-45oz (12/6)
Mentholatum
$1/1 nighttime vaporizing rub or original ointment (12/31)
Milk-Bone
$1/2 dog snacks (11/30)
Milo's Kitchen
$1/2 dog treats (11/30)
Ortega
$.50/2 products (12/31)
Phazyme
$2/1 180 or 250mg softgels (1/31/16)
Phazyme
$2/1 180mg softgels (11/30)
Phazyme
$2/1 250mg softgels (11/30)
Playtex
$1/1 sport tampons, pads, liners or combo packs excludes 20ct liners (11/22)
Playtex
$3/2 sport tampons, pads, liners or combo packs excludes 20ct liners (11/22)
Progresso
$.50/2 products excludes pasta bowl (11/28)
Pup-Peroni
$1/2 dog snacks (11/30)
RevitaLens OcuTec
$3/1 10oz solution (11/9)
RevitaLens OcuTec
$5/1 20oz solution (11/9)
Softlips
$1/1 cube (10/25)
Softlips
$1/1 luxe (12/24)
WellPatch
$.50/1 4ct product (3/31/16)
Zest/Coast
$.50/1 bar soap 3pk+ dnd (11/15)
Zest/Coast
$.50/1 body wash dnd (11/15)
SOME GREAT NEW PRINTABLE COUPONS RELEASED TODAY!
GRAB YOURS BELOW...Just Click to print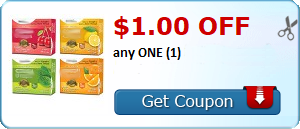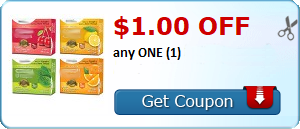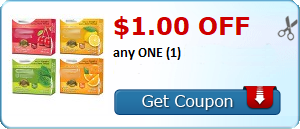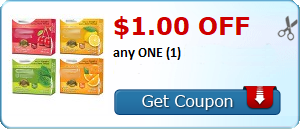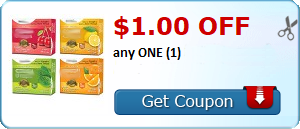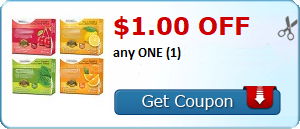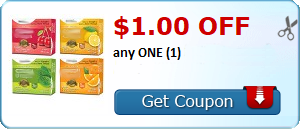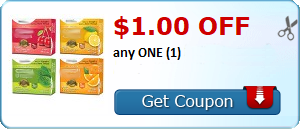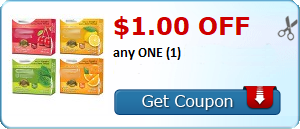 WOW! SOME STELLAR COUPONS you can Print From General Mills! Sign Up or Log in Then click Coupon tab to print yours!
These Are Great Coupons! I love the
$1/1 Boo Berrys Count Chocula or Frankenberry!
and Lucky Charms is a great Doubler for HIGH double Stores!
$0.50/1 Progresso will be GREAT for Dollar Tree!!!
CLICK IMAGES BELOW
The Holidays are coming!!
Be sure you're Signed up for EBATES
for your gift shopping online!
Earn CASH BACK for all your purchases
SIGN UP BELOW▼
CLICK IMAGE BELOW▼ TO SEE IF THEY
ARE ADDING FOLKS IN YOUR AREA
Earn Rewards for scanning the items you buy