FREE
Paper Mate Write Bros Stick Pens 10 ct .50-Limit 3
$0.55/1 Paper Mate Pens Pack, exp. 9/20/15 (SS 07/26/15) [Excludes 2 in 1 stylus pen]
Final Price: Free
Grocery
Orville Redenbacher pop corn $2.00
$1/1 Orville Pop corn Printable
$1.00
Pepsi 12 pk can 6-8 pk bottles 4/$12
Smart Sense 12 pk soda 4/$9
Aquafina 24 pk water, Lipton 12 pk, tea or Starbucks Frappuccino 4 pks 2/$9
Lay's 9.5-10.5 oz, Cheetos 8-9.75 oz or Dortios 10-10.5 oz 2/$5
Smart Sense potato chips 10-10.5 oz, Crunchy Cheese Twist 9.75 oz or Nacho Cheese 11.5 oz 2/$4
SS lemonade 1l, sparkling water 1L or fruit juice 17 oz 2/$1
Pepsi 2 liters 3/$4
Gatorade 8-pk 20 oz 2/$10
Palmer Nostalgic or Smart Sense candy 2/$3
Smart Sense peanuts 12-16 oz, almonds 8-9 oz or cashews 8 oz B1G1 50% off
Smart Sense juice 64 oz, vinegar 128 oz, sugar 4-lbs and General Mills cookie mix 17.5 oz or cupcake mix 14.5-17.9 oz 2/$5
Bar S Bacon 12 oz, Tropicana orange juice 59 oz or Smart Sense creamer 15-22 oz 2/$7
Hershey's packaged chocolate 9.4-12 oz 2/$7
Ghirardeli, Lindt or Dove miniatures 9.5 oz $3.79
Oreo 8.5-15.35 oz and Planters peanuts 12-16 oz 2/$5
$0.75/2 Nabisco Cookie or Cracker Products, exp. 9/19/15 (SS 08/09/15) [4.5-oz.+]
$1/2 Planters Products Printable
[6-oz.+]
$1/2 Planters Product, exp. 8/23/15 (SS 06/28/15) [6-oz.+; DND]
Final Price: $2.00
General Mills cereals 14.1-18 oz 2/$6 (cinnamon toast crunch and honey nut cheerios shown)
$0.75/1 Trix Printable
$0.75/1 Cocoa Puffs Printable
$0.50/1 Honey Nut Cheerios Printable
$0.75/1 Big G Printable
$1/2 Big G Cheerios, Cinnamon Toast Crunch, Chex, Lucky Charms, Cocoa Puffs, Trix, Reese's Puffs, Fiber One, Cookie Crisp, Golden Grahams, Kix, Total, Wheaties, Dora the Explorer, Hershey's Cookies 'n' Cr?me, SpongeBob SquarePants, Oatmeal Crisp, Raisin Nut Bran, Basic 4, Star Wars printable
$1/2 Big G Cheerios, Cinnamon Toast Crunch, Chex, Lucky Charms, Cocoa Puffs, Trix, Reese's Puffs, Fiber One, Cookie Crisp, Golden Grahams, Kix, Total, Wheaties, Dora the Explorer, Hershey's Cookies 'n' Cr?me, SpongeBob SquarePants, Oatmeal Crisp, Raisin Nut Bran, Basic 4, Star Wars printable
$1/2 General Mills Big G Cereals: Cheerios, Cinnamon Toast Crunch, Chex, or Lucky Charms Printable
$1/1 Trix Savingstar Offer
$0.50/1 Cheerios Savingstar Offer
Final Price: as low as $2.25 PLUS Savingstar
Dunkin Donuts or Gevalia bags 11-12 oz or McCafe 12 ct pods or bags $6.49
Twizzlers 11-17 oz, Circus peanuts 10-11 oz or Ocean Spray Wave 2/$4
$1/2 Twizzlers or Jolly Rancher Candy Bags, exp. 8/23/15 (SS 06/28/15) [11-oz.+]
$1/2 Twizzlers or Jolly Rancher, exp. 9/27/15 (SS 08/02/15) [8-oz.+ bags]
Final Price: $1.50
M&M medium bags 9.9-16 oz or Werther's original and Reisen 9-10 oz $2.88
$1/2 M&M Chocolate Candies Printable
$1/2 M&M's Chocolate Candies printable
$1.50/2 M&M's Chocolate Candies Bags, exp. 8/23/15 (RP 07/12/15 R) [9.4-oz.+]
Final Price: $2.13
Pet
Beneful 15.5 lb dry dog food $12.99
$3/1 Purina Beneful Original Dry Dog Food Printable
[15-lb.+] If you printed NLA
Final Price: $9.99
Arm & Hammer 26.3 lb, 19 lb clump & seal cat liter or 9Lives 12 lb dry cat food $8.99
$1.50/1 Arm & Hammer Cat Litter printable
$2/1 Arm & Hammer Clump & Seal Litter, Arm & Hammer Clump & Seal LightWeight Litter or Arm & Hammer Clump & Seal Natural Litter printable
$2/1 Arm & Hammer Clump & Seal Litter, Arm & Hammer Clump & Seal Lightweight Litter, And Arm & Hammer Clump & Seal Natural Litter printable
$1.50/1 Arm & Hammer Clump & Seal Cat Litter, exp. 9/30/15 (SS 06/21/15) [DND]
Final Price: $6.99
Fresh Step 25 lb, or 15.4 lb, lightweight cat liter, Pup-Peroni 25 oz, Kibbles N Bits 16-17.6 oz dry dog food or Meow Mix 13.5-17.6 lb dry cat food $10.00
$2/1 Fresh Step Lightweight Extreme (Mobisave Deposit)
[15.4-lb.+]
$2/2 Kibbles 'N Bits Dry Dog Food, exp. 9/20/15 (SS 07/26/15) [3-lb.+]
Final Price: Varies
Fancy Feast 3 oz canned cat food 20/$11
$1/4 Purina Purely Fancy Feast, exp. 11/30/15 (SS 08/09/15) [2-oz.]
$1/4 Purely Fancy Feast printable
Zip code 77477
Final Price: $.35
Pedigree 36-40 lb dry dog food $19.99
$1/1 Pedigree Dry Dog Food printable
$3/1 Pedigree Dry Dog Food, exp. 8/22/15 (RP 06/28/15 R) [10-lb.+]
Final Price: $16.99
Baby
Pampers super pack 54-128 ct $24.99
$2/1 Pampers Baby Dry Diapers printable

zip code 77477

◄
$2/1 Pampers Swaddlers Diapers printable

zip code 77477

◄
$2/1 Pampers Easy Ups Training Pants printable

zip code 77477

◄
$1.50/1 Pampers Printable◄
$1.50/1 Pampers Swaddlers Diapers Printable
[ETS]
$1.50/1 Pampers Cruisers Diapers Printable
[ETS]
$2 off Pampers Diapers or Pants, exp. 8/22/15 (P&G 07/26/15) [(2) bags or (1) box]
$5/2 Pampers Box Diapers or Pants, exp. 8/23/15 (RP 08/09/15) [ETS]
Final Price: $22.99
Luvs Big pack diapers 64-108 ct $17.49
$0.50/1 Luvs Diapers Printable
[ETS]
$3/2 Luvs Boxed Diapers, exp. 8/22/15 (P&G 07/26/15)
$1 off Luvs Diapers, exp. 9/5/15 (RP 08/09/15) [(2) bags or (1) box]
Final Price: $15.99
Johnson & Johnson baby products 18-28 oz, Aveeno baby products 5-18 oz, or Desitin 4 oz, B1G1 50% off
$1/2 Johnson's Baby or Desitin Products printable
[Excludes JOHNSON's Baby 1oz.-4oz. sizes and DESITIN 1oz. size]
Final Price: Varies
HEALTH & BEAUTY
Select HBA B1G1 50% off
Almay Cosmetics Maybelline eye and face cosmetics Milani or Jordana cosmetics Pantene, Herbal Essences or Aussie 4.9-12.6 oz or Vidal Sasson 5.07-25.3 oz haircare Garnier skincare
$4/2 Pantene Product, exp. 8/16/15 (SS 08/02/15) [ETS; Limit 4]
$1/1 Pantene Product, exp. 12/31/15 (Mailer)
$5/3 Pantene Products, exp. 8/22/15 (P&G 07/26/15) [Excludes 6.7-oz.; Must Buy Shampoo and Conditioner or Styler; Limit 4]
$2/2 Pantene Products, exp. 8/22/15 (P&G 07/26/15) [Excludes 6.7-oz.; Must Buy Shampoo and Conditioner or Styler; Limit 4]
$3/3 Herbal Essences Shampoo, Conditioner or Styling Products, exp. 8/29/15 (SS 08/02/15) [Limit 4]
$3/3 Aussie Shampoo, Conditioner or Styling Products, exp. 8/29/15 (SS 08/02/15) [ETS; Limit 4]
$1/1 Garnier Cleanser, exp. 9/5/15 (RP 08/09/15)
$3/1 Garnier Moisturizer or Treatment, exp. 9/5/15 (RP 08/09/15)
Final Price: Varies
Clairol Age Defy, Crema Keratina or Vidal Sassoon haircolor $8.99
$2/1 Clairol Age Defy Hair Color Product Printable
[ETS]
$2/1 Clairol Age Defy or Vidal Sassoon Pro-Series Hair Color, exp. 9/5/15 (SS 08/09/15) [ETS]
$2/1 Clairol Age Defy or Vidal Sassoon Pro-Series, exp. 8/22/15 (P&G 07/26/15) [ETS; Limit 4]
$2/1 Clairol Hair Color, exp. 9/5/15 (SS 08/09/15) [Excludes Age Defy and trial sizes]
$2/1 Clairol Hair Color, exp. 8/22/15 (P&G 07/26/15) [Excludes age defy; ETS; Limit 4]
$5/2 Clairol Hair Color, exp. 8/9/15 (P&G 07/26/15) [Excludes age defy, balsam and textures & tones; ETS; Limit 4]
$2/1 Vidal Sassoon Salonist Hair Color Printable
[Excludes VS Pro-Series Color, Shampoo, Conditioner, Styler and trial/travel size]
$5/1 Vidal Sassoon Salonist Hair Color, exp. 8/9/15 (P&G 07/26/15) [Limit 4]
Final Price: $3.99
Garnier Nutrisse haircolor $6.99
$2/1 Garnier Nutrisse Haircolor or Color Styler, exp. 9/5/15 (RP 08/09/15)
Final Price: $4.99
Gillette disposables $7.99
$1.50/1 Gillette Disposables Razors printable
Final Price: $6.49
Norelco or Conair shavers and trimmers up to $10 off
Degree, Dove, Dove Men's or Axe deodorant sticks 2..6-3 oz 2/$8
$1/1 Degree Men MotionSense, Extra Fresh Deodorant or Dry Spray Antiperspirant, exp. 8/22/15 (RP 07/26/15) [ETS; Limit 2]
$1/1 Dove Antiperspirant/Deodorant, exp. 8/22/15 (RP 07/26/15)
$1.50/1 Axe Deodorant Stick, Dry Spray, Antiperspirant, Antiperspirant Stick or Daily Fragrance, exp. 8/22/15 (RP 07/26/15) [ETS; Limit 2]
Final Price: $2.50
Degree dry sprays or Dove advanced care deodorant sticks 2.6-3.8 oz $4.99
$1/1 Degree Men MotionSense, Extra Fresh Deodorant or Dry Spray Antiperspirant, exp. 8/22/15 (RP 07/26/15) [ETS; Limit 2]
Final Price: $3.99
Flonase 60 Sprays $13.99
$2/1 Flonase Allergy Relief Printable
[60-spray]
$2/1 Flonase Allergy Relief printable
[60 Spray, Sign Up]
$2/1 Flonase Allergy Relief, exp. 9/13/15 (RP 08/02/15 R) [60 spray]
Final Price: $11.99
Prevail incontinece 14-66 ct $8.99
Nature Made vitamins, minerals or supplements B1G1
$2/2 Nature Made Products, exp. 8/26/15 (SS 07/26/15 #2)
Final Price: Varies
Tampax Pearl or Radiant 32-40 ct, Tampax cardboard 54 ct, Always infinity or Radiant 24-108 ct, Always pads 33-46 ct $6.99
$0.75/1 Tampax Radiant Tampon Product Printable [16-ct.+; ETS]
$1.50/2 Tampax Pearl Products Printable [18-ct.+; ETS]
$0.50/1 Tampax Pearl Product Printable [18-ct.+]
$2/1 Tampax Pearl or Radiant Tampon, exp. 8/22/15 (P&G 07/26/15) [16-ct.+; ETS; Limit 4]
$1.50/2 Always Pads or Liners Printable
[30-ct.+]
$3/3 Always Pads or Pantiliners or Feminine Wipes Products, exp. 8/22/15 (P&G 07/26/15) [30-ct.+; Excludes discreet; Limit 4]
Final Price: $4.99
VO5 haircare 12.5 oz .88
$0.50/2 VO5 Shampoo or Conditioner printable
$0.50/2 Alberto V05 Shampoo, Conditioner or Body Wash, exp. 9/6/15 (SS 08/09/15) [DND]
Final Price: $.63
Garnier Fructis haircare 3-13 oz 3/$10
$1/1 Garnier Shampoo, Conditioner or Treatment, exp. 9/5/15 (RP 08/09/15) [Excludes trial, 1.2, 2 and 3oz]
Final Price: $2.33
LA Looks, Dep, Zero Frizz, Mink Difference, Adom haircare or Soft n Dri antiperspirant BOGO
$0.75/1 LA Looks Styling Gel, exp. 8/31/15 (SS 06/21/15)
$0.75/1 L.A. Looks Product printable
$0.75/1 Dep Product printable
Final Price: Varies
Covergirl Cosmetics B1G1 50% off
$4/3 CoverGirl Products, exp. 8/22/15 (P&G 07/26/15) [Excluding accessories; Limit 4]
$2/2 CoverGirl Products, exp. 8/22/15 (P&G 07/26/15) [Excluding accessories; Limit 4]
Final Price: Varies
Colgate regular flavor toothpaste 4.6 oz $1
$0.75/1 Colgate Toothpaste (Mobisave Deposit)
[ETS; Can't combine with manufacturer coupon]
Final Price: $.25
Household
Smart Sense trash 28-80 ct, 13-30 gal or Smart Sense 200 aluminum foil or Essential home paper plates 300 ct $6.99
Smart Sense designer plates or cups or Essential HOme 96 ct cutlery 2/$4
Kleenex 3x120 ct, 3x160 ct or 4 x55 ct multipack facial tissue $4.99
$0.50/1 Kleenex Tissue printable
[Share For $0.75/3]
$0.30 off Kleenex, exp. 9/5/15 (SS 08/09/15) [(3) boxes or (1) bundle pack]
Final Price: $4.49
Glad 100 ct, sandwich bags 30-50 ct, food storage bags or 2-8 ct containers 2/$6
$1/1 Glad Food Protection Item Printable
if you printed NLA
$1/1 Glad Food Protection Product printable
$1/1 Glad Food Protection Item printable
$0.75/1 Glad Food Storage Container or Glad Wrap, exp. 8/31/15 (SS 06/28/15 R) [$2.25 or more]
Final Price: $2.00
Gain 100 oz or 48 lds or Downy 103 oz or 120 lds $8.99
$1/1 Gain Detergent, Liquid Fabric Enhancer or Sheets, exp. 9/5/15 (RP 08/09/15) [Excludes gain flings, gain sheets 20ct or smaller and trial]
$0.50/1 Downy Product, exp. 8/22/15 (P&G 07/26/15) [Excludes libre enjuague, unstopables and liquid 12 loads]
$3/3 Tide Detergent or Downy Products, exp. 8/22/15 (P&G 07/26/15) [Excludes tide detergent 10oz, pods, simply fresh & clean and simply clean & sensitive and downy libre enjuague, unstopables and liquid 12 loads; Limit 4]
Final Price: $7.99
Tide Pods or Gain Flings 16 ct, Downy Unstopables, Gain Fireworks, Bounce Bursts or Dreft Blissfuls 13.2 oz 2/$10
$2.50/2 Tide Pods, Gain Flings, Downy Fresh Protect, Bounce Bursts, Dreft Blissfuls or Gain Fireworks, exp. 9/5/15 (RP 08/09/15) [Excludes tide pods 5ct, downy unstopables, gain flings 5ct and trial]
$1/1 Tide Pods, Gain Flings, Downy Fresh Protect, Bounce Bursts, Dreft Blissfuls or Gain Fireworks, exp. 9/5/15 (RP 08/09/15) [Excludes tide pods 5ct, downy unstopables, gain flings 5ct and trial]
Final Price: $4.00
Smart Sense Bleach 64 oz, premium gloves 1 ct, wipes 35 ct or plug-in scented oil refill 1 ct $1.99
Dawn 19-24 oz, Mr. Clean liquid 40 oz or Magic Eraser 2 ct 2/$6
$0.25/1 Dawn Product Printable
[ETS]
$0.50/1 Mr. Clean Magic Eraser Printable [ETS]
$0.50/1 Mr. Clean Liquid Muscle, Liquid or Spray Printable [ETS]
Final Price: $2.50
Airwick Scented oil refill 2 pk, Freshmatic refill 1 ct or candles 5.29 oz $4.99
$1/1 Air Wick Scented Oil printable
[Twin Refill or Starter Kit]
$1.25 off Air Wick Scented Oil Refills, exp. 9/6/15 (SS 08/09/15) [(1) twin or (2) single]
$2/1 Air Wick Freshmatic Ultra Refill, exp. 9/6/15 (SS 08/09/15)
Air Wick Scented Oil Refill, exp. 8/31/15 (Peelie)
Final Price: $2.99
Smart Sense Ultra Soft or Ultra strong 24 double rolls or 1,000 sheet 20 roll bath tissue or 12 Big Roll paper towels $10.99
Charmin 24 Double Roll, 12 Mega Roll and 30 Basic Double roll bath tissue or Bounty 12 Large Roll paper towels $12.99
$0.35/1 Charmin Ultra Soft or Strong Printable [4-ct.+; ETS]
$0.25/1 Charmin Basic Printable [4-ct.+; ETS]
$0.35/1 Charmin Toilet Paper (Mobisave Deposit)
[6 rolls or larger]
$0.25/1 Bounty, Charmin or Puffs Product, exp. 8/22/15 (P&G 07/26/15) [Excludes to go packs; Limit 4]
$1/2 Bounty or Charmin Products, exp. 8/22/15 (P&G 07/26/15) [Excludes single rolls; Limit 4]
$0.25/1 Bounty Paper Towels Printable [ETS]
$0.50/1 bounty basic printable
Final Price: $12.14
Xtra 75 oz or 48-64 ld 2/$4
$1/2 Xtra Detergent Printable
$1/1 Xtra Liquid Detergent, Nice 'N Fluffy Fabric Softeners or Sureshot Laundry Detergent Paks, exp. 10/9/15 (SS 08/09/15) [(1) 144-oz.+ liquid or (2) 75-oz. or smaller liquid]
Final Price: $1.50
Scott 1,000 sheet 12 roll or Scott Naturals Tubeless 12 mega roll or Scott extra soft 16 double roll or Cottonelle 12 double roll bath tissue $6.99
$0.75/12 Scott Extra Soft Bath Tissue printable
$0.50/1 Scott Naturals Bath Tissue printable
[12-ct.+]
$1.50/1 Scott Naturals Tube-Free Bath Tissue printable
[12-pk.+, Pledge To Save]
$1/1 Scott Naturals Tube-Free printable
$1/1 Scott Naturals Bath Tissue, exp. 9/5/15 (SS 08/09/15) [9-ct.+]
$0.50 off Cottonelle Toilet Paper, exp. 9/12/15 (SS 08/09/15) [(2) 4-ct. or (1) 9-ct.]
Final Price: $5.49
Back to School
Marble Composition book .25 Limit 3
2-pocket portfolio .50 Limit 10
Character backpack with lunch/utility kit $10
Elmer's School Glue white 4 oz .50
Paper Mate Write Bros Stick Pens 10 ct .50-Limit 3
$0.55/1 Paper Mate Pens Pack, exp. 9/20/15 (SS 07/26/15) [Excludes 2 in 1 stylus pen]
Final Price: Free
Georgia-Pacific copy paper 92 bright 20 lb 500 sheets $3 Limit 3
Finger Groove, Saturn eraser, Pencil Topper erasers 10 ct, erasers set 7 pc, or Roseart crayons 24 ct .75
Post-It Super Sticky Notes 3x3, White Pearl erasers 3 ct, Basic Math set, 3 subject 120 sheets notebook or 5 subject 150 sheets notebook $1
$2/$10 Post-it Super Sticky Notes Purchase printable
$2/$10 Post-It Super Sticky Notes printable
Expo dry erase 2ct, PaperMate Intro Highlighters 6 ct, assorted colors, Write-Out correction tape, ruled index cards 3x5 300 ct, crayola classic broad line markers 10 ct or Crayola colored pencils 12 ct $2
Mead Star Wars Rebels, 1 subject notebooks, pencil pouch, comp book or binders B1G1 50% off
Backpacks regularly priced at $29.99-34.99, $20
Rectangular or dual-compartment lunch kits Reg price $8.99 $6.99
NEW BRAWNY COUPON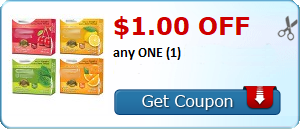 Great Little Debbie Savingstar offer
CLICK IT TO LOAD IT or SIGN UP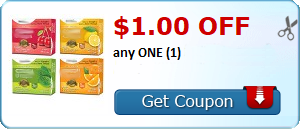 Are You Using Check out 51 THE CASH BACK APP?
CLICK BELOW TO JOIN▼
Melissa is married with a 18 yr. old son. She is a 26-year coupon veteran, teaching herself how to coupon when working one of her first jobs in retail for Woolworth back in 1989. She Takes great advantage of Giant Eagle Double Coupons & Purchases Gift Cards There to use on Every Day things to Earn Fuel Perks.
For our complete Disclosure Policy, CLICK HERE◄