CVS Begins
6/28/15
Buy (3) Starbucks Coffee Regular bagged $6.99
Use (3)
$2/1 Starbucks bagged printable
$3.32 Ea WYB 3 after ECB!
Need K CUPS??? Do this deal▼
Buy (3) Starbucks Coffee OR (2) K Cups (1) Regular bagged $6.99
Use (3)
$2/1 Starbucks K-Cup Pack, exp. 7/31/15 (SS 05/10/15)
OR Use (1)
$3/2 Starbuck Printable
&Use (1)
$2/1 Starbucks bagged printable
as low as $3.32 ea After ECB GREAT FOR STARBUCKS!
**33¢ per k cup!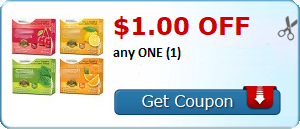 ▲CLICK IMAGE ABOVE TO SIGN UP▲
READY SE EAT HAS A NEW FEATURE!
Sign up for the ReadySetEat newsletter today.
We're serving up quick and easy dinner recipes
plus coupons and savings based
on your local grocery stores.