Just CLICK it to print it...or Email it to yourself to
Print later at home if on mobile...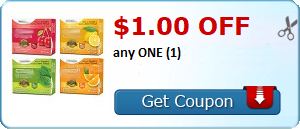 These are on clearance at Family Dollar
for as low as $5.00 Making them Just $3.00
It''s a Great Coupon to print for Possible
KMart Super Doubles at end of Month.
Or Grab $30 load at
Walmart


For $3.97! with coupon
Just 13¢ per load!!
TARGET

Has a Buy 4 Get $10 Gift Card Offer this week as well!