Here's our list of deals from this week's Walmart ad circular!
Keep in mind that prices may vary by region.
We also have an ongoing list of unadvertised deals at Walmart that we periodically update!
NEW!!! MAKE SURE YOU TAKE ADVANTAGE OF SAVINGS CATCHER!
SEE VIDEO BELOW ON HOW IT WORKS!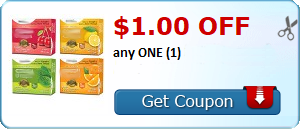 Tic Tac Mints $1.14
$1/2 Tic Tac Printable
$1.00/2 Tic Tac Mints Exp 5/22 (SS 3/22)
64¢ ea
Planters Nuts or Peanut Butter $1.48
$1/2 Planters Nuts or Peanut Butter Printable [6-oz.+]
$1/2 Planters Nuts or Peanut Butter, exp. 5/17/15 (SS 03/22/15) [6-oz.+; DND]
$1/2 Planters Nuts or Peanut Butter, exp. 3/31/15 (SS 01/25/15) [6-oz.+; DND; Excludes Almonds]
$0.98
Barilla Blue Box Pasta $1.38
$1/4 Barilla Printable
$1.13 ea WYB 4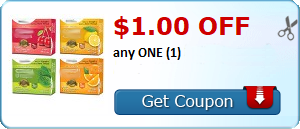 Zatarain's breading or Boils $1.50
$0.50/2 Zatarans Printable
$.50/2 Zatarain's breading or Boils Exp 5/2 (RP 3/22)
Final Price: $1.25
HEALTH & BEAUTY
Rave Hairspray, 11 oz. $1.97 each
$0.50/1 Rave Hairspray Product coupon here
$1.47 each
Schick Slim Twin Disposable Razors, 6ct - $3.05
$5/2 Schick Disposable Razor Pack Printable
[Excludes 2-ct. and 10+2-ct.]
$2/1 Schick Disposable Razor Pack Printable
[Excludes 2-ct. and 10+2-ct.]
$3/1 Schick Disposable Razor Pack, exp. 4/11/15 (SS 03/15/15) [Excludes 2ct and 10+2ct]
Final Price: $0.05
L'Oreal Paris Voluminous Intenza Regular or Waterproof Mascara, 0.23-0.25oz: $7.97
$1/1 L'Oreal Paris Product printable
Final Price: $6.97
L'Oreal Paris Hair Expertise EverPure Leave-In Spray, 6.8oz: $5.97
$1/1 L'Oreal Paris Product printable
$2/1 L'Oreal Oleo Therapy, Everpure, Everstrong, Eversleek, Evercreme or Evercurl Treatment or Everstyle Product, exp. 4/11/15 (RP 03/15/15) [Limit 4]
Final Price: $3.97
L'Oreal Paris Excellence Creme #8 Medium Blonde Hair Color, 1 kit: $7.97
$2/1 Loreal printable
$2/1 L'Oreal Excellence Haircolor Product, exp. 4/18/15 (RP 03/22/15)
Final Price: $5.97
L'Oreal Paris Hair Expertise EverPure Moisture Shampoo or Conditioner, 8.5oz: $5.97
$1/1 L'Oreal Paris Product printable
$2/1 L'Oreal Oleo Therapy, Everpure, Everstrong, Eversleek, Evercreme or Evercurl Treatment or Everstyle Product, exp. 4/11/15 (RP 03/15/15) [Limit 4]
Final Price: $3.97
L'Oreal Paris Age Perfect Day or Night Cream, 2.5oz: $13.84
$2/1 L'Oreal Paris Moisturizer Printable
[ETS]
$2/1 L'Oreal Paris Skin Care, exp. 4/4/15 (RP 03/08/15) [ETS; Limit 4]
Final Price: $11.84
L'Oreal Paris Infalible Silkissime Eyeliner, 0.03oz: $7.97
$1/1 L'Oreal Paris Product printable
$1/1 L'Oreal Paris Eye Product, exp. 4/18/15 (RP 03/22/15)
Final Price: $6.97
L'Oreal Paris Colour Riche La Palette Nude Eye Shadow, 0.62oz: $15.84
$1/1 L'Oreal Paris Product printable
$1/1 L'Oreal Paris Eye Product, exp. 4/18/15 (RP 03/22/15)
Final Price: $14.84
Suave Professionals Sea Mineral Infusion Lotion, 18oz: $4.47
Suave Kids 3-in-1 Wacky Melon Shampoo + Conditioner + Body Wash, 22.5oz: $2.94
$1/2 Suave Kids Hair Product, exp. 4/19/15 (RP 03/22/15) [ETS]
$1/1 Suave Printable (if you printed NLA)
as low as $1.94
Suave Kids Double Dutch Apple Detangling Spray, 10.5oz: $1.88
$1/2 Suave Kids Hair Product, exp. 4/19/15 (RP 03/22/15) [ETS]
$1/1 Suave Printable (if you printed NLA)
Final Price: as ow as $0.88 ea
Suave Naturals Ocean Breeze Body Wash, 18oz: $1.88
$0.50/2 Suave Naturals Shampoos & Conditioners, exp. 4/19/15 (RP 03/22/15) [22.5-oz.+]
Final Price: $1.63
Suave Professionals Moroccan Infusion Silkening Spray Lotion, 6.5oz: $5.97
Suave For Men Heritage Edition Classic Clean or Ocean Charge 2-in-1 Shampoo and Conditioner, 12-28oz: $2.88
$1/1 Suave Printable (if you printed NLA)
$3/2 Suave Hair Care Product, exp. 4/5/15 (RP 03/08/15 R) [Excludes Suave Naturals, ETS; Limit 2]
Final Price: as low as $0.88 each
Suave Professionals Sleek or Almond+ Shea Butter Shampoo, 28oz: $2.88
$1/1 Suave Printable (if you printed NLA)
$3/2 Suave Hair Care Product, exp. 4/5/15 (RP 03/08/15 R) [Excludes Suave Naturals, ETS; Limit 2]
Final Price: $1.38 each wyb 2
Suave Professionals Sea Mineral Infusion Shampoo or Conditioner, 12.6oz: $2.88
$1/1 Suave Hair Care Product Printable
[Excludes Suave Naturals, trial & travel sizes]
$3/2 Suave Hair Care Product, exp. 4/5/15 (RP 03/08/15 R) [Excludes Suave Naturals, ETS; Limit 2]
Final Price: $1.38 each wyb 2
Axe White Label Night Antiperspirant and Deodorant, 2.7oz: $3.88
$2/2 AXE, Degree Men, or Dove Men+Care printable
[MQ with CVS logo]
$1/1 Axe Deodorant Product, exp. 4/19/15 (RP 03/22/15) [ETS]
Final Price: $2.88
Axe Gold Temptation or White Label Night Shower Gel, 16oz: $3.97
$2/2 AXE, Degree Men, or Dove Men+Care printable
[MQ with CVS logo]
$1/1 Axe Personal Wash Product, exp. 4/19/15 (RP 03/22/15) [ETS]
Final Price: $2.97
Dove Men+Care Fresh Clean 2-in-1 Shampoo and Conditioner, 12oz: $3.97
$1/1 Dove Men+Care Hair Care Product or Hair Styling Product, exp. 4/19/15 (RP 03/22/15) [ETS]
Final Price: $2.97
Dove Men+Care Sensitive Shield Body and Face Wash, 18oz: $5.47
$1/1 Dove Men+Care Body & Face Wash, Body & Face Bar or Active Clean Shower Tool, exp. 4/19/15 (RP 03/22/15) [13.5-oz.+ wash or 6.ct.+ bars; ETS]
Final Price: $4.47
Dove Men+Care Sensitive Shield Stick Antiperspirant and Deodorant, 2.7oz: $3.88
$1/1 Dove Men+Care Antiperspirant, Deodorant, Dry Spray Antiperspirant or Clinical Protection Antiperspirant, exp. 4/19/15 (RP 03/22/15) [2.7-oz. antiperspirant, 3-oz. deodorant, 3.8-oz. dry spray or 1.7-oz. clinical]
Final Price: $2.88
Degree For Men Adventure Dry Spray, 3.8oz: $4.97
$2/1 Degree Men Dry Spray, exp. 4/19/15 (RP 03/22/15) [ETS]
Final Price: $2.97
Caress Love Forever or Adore Forever Body Wash, 13.5oz: $3.97
$1/1 Caress Body Wash or Bars, exp. 4/19/15 (RP 03/22/15) [12-oz.+ body wash or 6-ct.+ bars; ETS]
Final Price: $2.97
Dove Go Fresh Revitalize Beauty Bar with Mandarin & Tiare Flower Scent, 6ct: $6.88
$1/1 Dove Beauty Bar, exp. 4/19/15 (RP 03/22/15) [6-ct.+; Excludes Men+Care]
Final Price: $5.88
Dove Go Fresh Revitalize Body Wash with Mandarin & Tiare Flower Scent, 22oz: $5.47
$1/1 Dove Body Wash, exp. 4/19/15 (RP 03/22/15) [Excludes twin pack and Men+Care]
Final Price: $4.47
Simple Cleansing Facial Wipes, 25ct: $4.97
FREE Simple Facial Wipes
WYB
Simple Cleanser or Moisturizer, exp. 4/5/15 (RP 03/22/15)
Free
Tresemme Hair Products, select varieties: $3.88
$2/1 Tresemme Styling Product, exp. 4/19/15 (RP 03/22/15) [Excludes trial and 4.2-oz. hair spray]
$2/1 Tresemme Wash & Care Product, exp. 4/19/15 (RP 03/22/15) [ETS]
Final Price: $1.88
Tresemme Perfectly (un)Done Sea Salt Spray, 6.76oz: $6.98
$1.50/1 Tresemme Perfectly (un)Done Product printable
$2/1 Tresemme Styling Product, exp. 4/19/15 (RP 03/22/15) [Excludes trial and 4.2-oz. hair spray]
Final Price: $4.98
Tresemme Perfectly (un)Done Shampoo, Conditioner, 25oz, or Ultra Brushable Hair Spray, 7.7oz: $4.98
$1.50/1 Tresemme Perfectly (un)Done Product printable
$2/1 Tresemme Styling Product, exp. 4/19/15 (RP 03/22/15) [Excludes trial and 4.2-oz. hair spray]
$2/1 Tresemme Wash & Care Product, exp. 4/19/15 (RP 03/22/15) [ETS]
Final Price: $2.98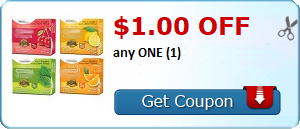 Look for Mark Downs at Walmart
Just 75¢ ea with coupon
Scrubbing Bubbles Antibacterial Lemon Bathroom Cleaner, 22 oz - $2.86
$1/1 Scrubbing Bubbles Bath Cleaning Product Printable
$3/4 Windex, Scrubbing Bubbles, Pledge, or Shout Products Printable
[ETS]
$2/3 Windex, Scrubbing Bubbles, Pledge, or Shout Products Printable
[ETS]
$0.50/1 Scrubbing Bubbles Bathroom Cleaning Product, exp. 4/18/15 (SS 03/15/15)
$1/1 Scrubbing Bubbles Bathroom Cleaner (Checkout 51 Deposit)
[Any variety. Excludes Scrubbing Bubbles Toilet products.]
Final Price: $0.86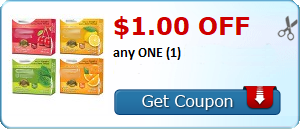 Hefty Tall Kitchen Trash Bags $5.78
$1/1 Hefty Printable
$1/1 Hefty Tall Kitchen Trash Bags, exp. 5/31/15 (RP 03/22/15)
$4.78
Reynolds Baking Cups $0.92