If you can Make it to Kmart By close on Sat 3/7/15
and take advantage of SUPER DOUBLES
here's a STELLAR deal on Xtra Detergent
*you'll need 2 devices to print (4) Coupons
Buy (4) Xtra 175 oz HUGE ONE $4.99
Buy (1) L'oreal Advanced Shampoo $4.99
Buy (1) Glade Single Warmer Unit $1.39
Use (1) $2/1 L'Oreal Advanced Haircare
Shampoo or Cond, exp. 3/14 (RP 02/15/15)
this is JUST one Scenario
You may have a better one worked out.
That's AWESOME for almost
116 loads per bottle, that's 464 loads!!!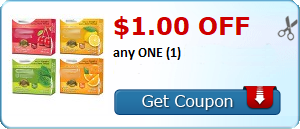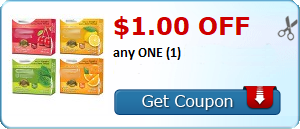 SUPER DOUBLE RULES
You must scan your Shop Your Way Rewards card FIRST!

You must have a total purchase of $25 BEFORE sales tax and coupons.
Up to

(5) manufacturers coupons, $2 or less, doubled

per customer per day. (So a $2 coupon doubles to $4.)

Up to (4) like manufacturer's coupons can be doubled per transaction.

You can use more than five coupons in a transaction, however it's the first five coupons scanned that will double. Make sure you hand the ones that you want doubled to the cashier first.

A coupon will not double beyond the value of the item. (So a $2 coupon on a $3.69 item will only double to $3.69.)

Kmart store coupons may be used however they will not double.
Melissa is married with a 18 yr. old son. She is a 26-year coupon veteran, teaching herself how to coupon when working one of her first jobs in retail for Woolworth back in 1989. She Takes great advantage of Giant Eagle Double Coupons & Purchases Gift Cards There to use on Every Day things to Earn Fuel Perks.
For our complete Disclosure Policy, CLICK HERE