SUPER DOUBLES CONFIRMED AT KMART
BEGINS 3/1/15
You must scan your Shop Your Way Rewards card FIRST!



You must have a total purchase of

$25 BEFORE

sales tax and coupons.




Up to

(5) manufacturers coupons, $2 or less, doubled

per customer per day. (So a $2 coupon doubles to $4.)

Up to (4) like manufacturer's coupons can be doubled per transaction.
You can use more than five coupons in a transaction, however it's the first five coupons scanned that will double. Make sure you hand the ones that you want doubled to the cashier first.
A coupon will not double beyond the value of the item. (So a $2 coupon on a $3.69 item will only double to $3.69.)
Kmart store coupons may be used however they will not double.
Got2B Hair product as low as $3.50 (clearanced)
$2/1 Got2B printable
$2/1 Got2b styling item exp 4/4 (RP 03/01/15
R
)
as low as FREE
Snuggle Fabric Softener $3.00
$2/2 Snuggle coming in 3/1 inserts
(make sure cashier taps TWO items on screen to double this one)
$0.50/1 Snuggle Printable
doubles
as low as $1.00 ea!!! WOW
BE SURE TO GRAB ALL
THE HIGH VALUE COUPONS
YOU WANT ON COUPON .COM
GO HERE▼
FREE DOG TREATS!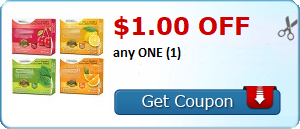 Beneful Baked Delights Dog Treats
8-9 oz
$2.99
$1.50/1 Beneful Baked Delights Printable doubles
$1.50/1 Purina Beneful 6oz+ baked delights dog snack pouch, exp 6/1 (SS 03/01/15 R)
FREE
Easter Packaged Chocolates 8-12.6 oz: $2.67
Hershey's Kisses Shown (more included)
$1/2 Hershey's Miniatures Assortment, Kisses Milk Chocolates, Kisses Cookies N Creme Candy, Reese's Peanut Butter Cup Miniatures or York Peppermint Patties exp. 3/1/15 (SS 01/04/15)
$2/3 Kisses, Miniatures, Eggs, Reese's, Cadbury, Jolly Rancher or Whopper exp. 3/21(SS 02/22/15)
$1.67 ea WYB 2
Keep Checking Back FOR MORE DEALS FOR SUPER DOUBLES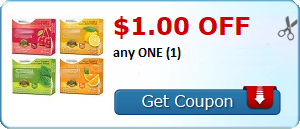 Gear Antiperspirant or Spray $4.99
$2/1 Gear Antiperspirant or Spray Printable
doubles
99¢ ea
Always Discreet Incontinence Liners $3.99
$2.00 off ONE Always Discreet Incontinence Liner
FREE
Tampax Pearl Regular Tampons 20 ct $4.79
$2/1 Tampax Pearl 16 ct+ coupon, exp 03/31 (P&G 03/01/15)
49¢
Kotex Pads 28-48 & Liners 8-135 ct Or Tampons 36 ct Or Poise Pads 12-48 ct $6.00
$1/1 Kotex Printable
Doubles
$2/2 Kotex Printable
Doubles
$2/1 Poise Pads Printable
Doubles
$1.50/1 Poise Pads Printable
Doubles
as low as $2.00 !!!
Softsoap Hand Soap (8 oz) $2.99
$1/1 Softsoap hand soap Printable doubles
99¢
Pure care Replenish Or Clear Care Contact Solution BOGO 50% off
$0.55/1 Clear Eyes Product printable
doubles
$3/1 Opti-Free or Clear Care Solution, exp. 3/15/15 (SS 02/01/15) [10-oz.+]
Varies
Degree Body Anti-Perspirant 6 oz $3.99
Aerosol ONLY Dry Spray
$2/1 Degree Women Dry Spray, exp. 3/29/15 (RP 03/01/15)
FREE
Dry Idea Advanced Dry Clear Gel Antiperspirant & Deodorant $3.49
$2/1 Dry Idea Antiperspirant/Deodorant exp 3/28 (RP 03/01/15
R
)
FREE
Right Guard Xtreme Antiperspirant $4.49
$2/1 Right Guard Xtreme Heat Shield Antiperspirant exp 03/28 (RP 03/01/15 R)
49¢
Old Spice Body Spray, $4.19 $4.29
$2/1 Old Spice Body Spray, exp. 3/31/15 (RP 02/15/15)
19¢ !!
Mitchum Deodorant $4.49
$2/1 Mitchum, exp. 3/15/15 (SS 02/08/15 R)
49¢
Glade single Warmer Unit $1.39
$1/1 Any Glade printable
THIS IS GREAT FILLER ITEM
Free with doubling (but better to use as filler) 39¢ with non doubling
*** Possible Glade Catalina as well
Buy 2 Glade Get a $1 Catalina
Buy 3 Glade Get a $2 Catalina
Buy 4 Glade Get a $3 Catalina
Dr Scholl Active Series 20% off
$4/1 Dr. Scholl's Active Series Replacement Insoles Product printable
$2/1 Dr. Scholl's Massaging Gel Insoles printable Doubles
$4/1 Dr. Scholl's Active Series Replacement Insoles printable
Varies
Prilosec $24 (get $5 GC WYB 1)
$2/1 Prilosec Printable Doubles
$20 Get $5 Gift Card

$15.00
Kellogg's Special K Protein Shakes or Meal Bars $5.50
$1.50/2 Kellogg's Special K Protein Shakes/Meal Bar printable
doubles
as low as $3.50 WYB 2
Tidy Cats Pure Nature Cedar, Pine, and Corn Clumping Litter, 7.5 lbs, $9.99
Mail In Rebate
(great Filler items)
FREE After Mail in Rebate
Purina Dog Chow 32-46 lbs Or Purina ONE 15-16.5 Lb $21.99