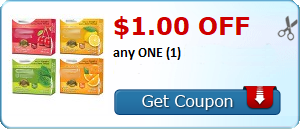 CVS
Maybelline Make Up BOGO 50% off
Maybelline New York Great Lash Waterproof Mascara as low as $5.99


BOGO 50% Off

($5.99 for (1) and $2.99 for 2nd= $8.99)
Buy (2) Maybelline Mascara $5.99
Use (2) $3/1 ANY Maybelline mascara Printables◄
Just $1.49 ea that's a steal of a deal!
*Might be even better if you have ECBucks to use.
SEE MORE
TOP COUPON DEALS at CVS HERE◄
RITE AID MASCARA DEAL!
EVEN BETTER DEAL AT RITE AID!
Buy(2) Maybelline NY Mascara $5.49
BOGO 50%
off
Use (2) $3/1 ANY Maybelline NY mascara Printables◄
$1.11 ea!! WYB 2
see more TOP coupon Rite Aid Deals HERE◄
Melissa is married with a 17 yr. old son. She is a 25-year coupon veteran, teaching herself how to coupon when working one of her first jobs in retail for Woolworth back in 1989. She Takes great advantage of Giant Eagle Double Coupons & Purchases Gift Cards There to use on Every Day things to Earn Fuel Perks.
For our complete Disclosure Policy, CLICK HERE